Why Mediscribes?
We deliver accurate and timely medical transcription services. Otherwise, you don't pay. It is that simple.
Mediscribes consistently meets clients' turnaround time with more than 99% accuracy. Our U.S. based transcriptionists are highly trained and experienced in medical terminology, medications, tests and diagnoses. Also our customer service representatives are available for your support 24/7.
We also guarantee savings with our unique "fixed-cost" billing model which allows you to better plan and optimize your budget. We're committed to helping your organization reduce its transcription costs by at least 15%.
So why Mediscribes? The better question is why not?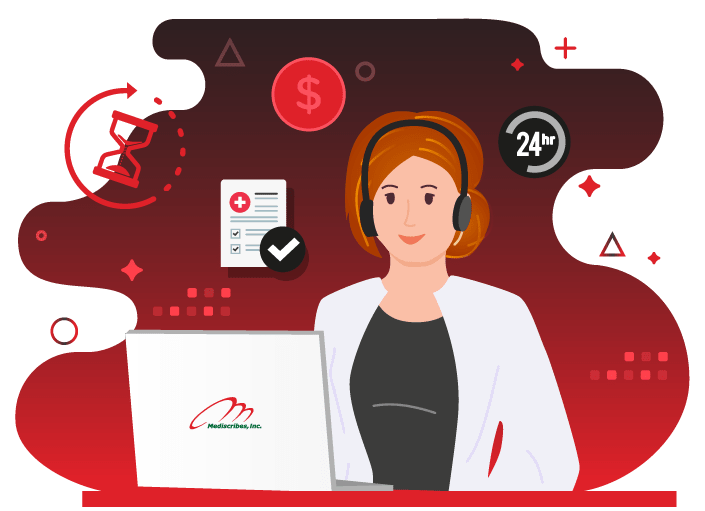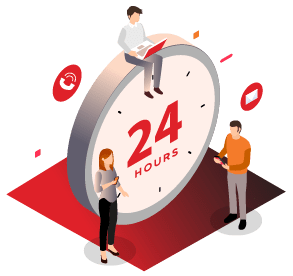 Customer Service
Healthcare doesn't stop at 5 o'clock. Neither do we.
Mediscribes customer service representatives are available 24 hours a day, 365 days a year. We listen to customers' concerns and questions and resolve issues within hours, not days. Our communications are professional, courteous and accurate. We know because nearly 100% of our clients say they're satisfied with our customer service.
From our executive leaders to each transcriptionist, everyone at Mediscribes wants your organization to be successful and have accurate reports when you need them. That's why we make customer service a priority and ensure our technology stays up-to-date to avoid problems entirely.
Fixed Cost
Mediscribes offers fixed-cost pricing solutions. That means no surprises for you.
The cost of outsourcing transcription services does not need to be complicated. We make it easy with our fixed-cost approach to pricing. We base your annual cost on the average number of lines your organization transcribed in prior years. If you go over, you pay the variance. If you don't transcribe as many lines as expected, we credit your account.
It's that simple. With no variation in month-to-month expenditures, you'll know exactly what your outsourced transcription services will cost. And each month, we tell you the number of lines we've transcribed for your organization. That way, you'll know if you're on track for the year and can plan accordingly.
Our solutions are less expensive than our competitors, too. Mediscribes provides consolidated, end-to-end medical transcription solutions at a cost that's upto 50% less than what you're paying now. You'll save money and time since we'll handle the hiring and administration of transcriptionists. You won't need in-house IT maintenance to support Mediscribes, and you'll save time and money on printing and faxing.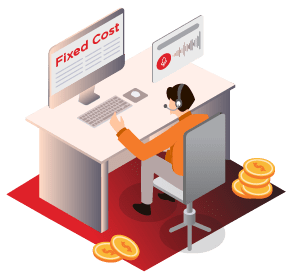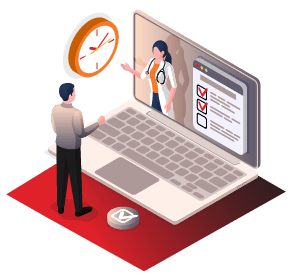 Turnaround time (TAT)
Consistent, quick turnaround times are vital to your operation and, most importantly, your patients' health.
Quick and consistent turnaround is vital to excellent patient care. That's why Mediscribes meets our customers' timelines each and every time. Our proprietary technology helps us achieve timely and accurate transcriptions.
Mediscribes uses guidelines set by the Association for Healthcare Documentation Integrity to determine when your organization receives transcribed reports. However, if you want reports sooner, we'll meet your requirements. If we don't, you don't pay. Guaranteed.
We believe so strongly in providing consistent, reliable turnaround times that we'll credit your account if our team is late with a report. It doesn't happen often. Thanks to our proprietary technology and experienced transcriptionists, we meet turnaround times and provide accurate reports more than 98.5% of the time.
Quality Transcription/Expertise
Experience, accuracy and timeliness are what you get from our transcriptionists.
Our transcriptionists are based in the United States and have a minimum of five years' experience. To stay abreast of trends and changes in healthcare, they undergo periodic training and continuing education courses. Our transcriptionists are experts in medical terminology, medications, diagnoses, tests and reports. From pathology to radiology to the emergency department, they are highly experienced in transcribing various acute care reports for hospital service lines.
Plus, each transcriptionist is assigned to a specific provider pool. They become accustomed to the dictation style of their assigned providers. This familiarity ensures consistent high-quality transcriptions. And to ensure we deliver >99% accuracy, we've implemented a highly effective, AHDI-guided quality assurance program.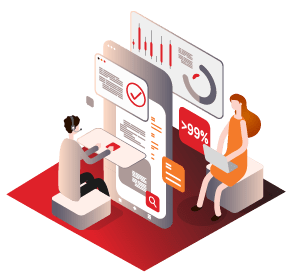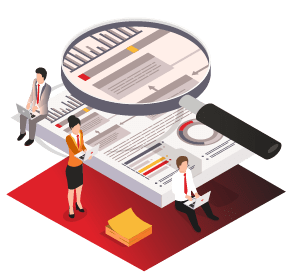 CQA/Audit
Our in-house team continuously reviews lines our MTs have transcribed. Doing so ensures we consistently deliver a high quality product. If inaccuracies are discovered, we can take steps to correct technical or human errors. And if we find inaccuracies in transcribed reports, we'll credit your account to reflect our error.
Data Security & Technology
Sensitive healthcare data must be secure. You can count on Mediscribes to ensure it's always protected.
Our transcription application is built using AWS cloud infrastructure, one of the most flexible and secure cloud computing platforms available today. It's imminently scalable, highly reliable and most importantly, secure.
The AWS global infrastructure is designed and managed using best practices for digital security as well as a wide range of IT security compliance standards. AWS is deemed HIPAA compliant.
Want to know more? Read about the security measures built into the AWS cloud infrastructure in this whitepaper and learn more about Mediscribes' industry-leading technology.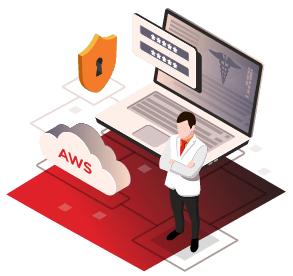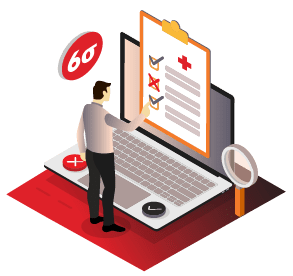 Six-Sigma Principles
Six Sigma principles allow us to remain current and relevant to clients' expectations.
Using Six Sigma principles, we continuously strive to improve Mediscribes technology to benefit our clients. From the the development of the application to measuring critical-to-success metrics like turnaround time, cost, accuracy and productivity, we're always looking for areas to make a great product even better. We accomplish this using periodic reporting and charting to ensure our products are in line with our Brand Promise.
Our robust quality management system ensures our clients consistently receive customized solutions that exceed their expectations. We are committed to providing the highest quality solutions for clients' operational and technical needs. We do this by staying current with changes in technology and healthcare regulations so we can update our systems to reflect the industry appropriately.
Brand Promise
Our Brand Promise is simple. If we make a mistake, we'll credit your account.
Mediscribes delivers accurate reports more than 99% of the time within the turnaround times set by our clients. If we don't, we credit your account. Our team conducts periodic quality control audits to check medical transcriptionists' accuracy. If we find a mistake, we'll credit your account. If you find a mistake or tell us we've missed a deadline for a report, your account is credited for our error.
We stand by our brand promise each and every time. No exceptions.
Mediscribes is the only medical transcription company that promises such high level of service. Get in touch today to learn how our unique approach to medical transcription will save your organization time and money.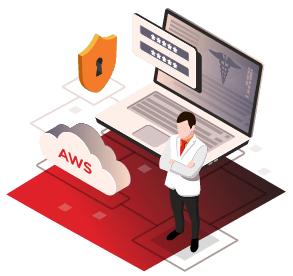 Champlain Valley Physicians Hospital (CVPH) Medical Center Cuts Transcription Cost in Half While Improving TAT and Quality!
Cost-containment and stellar service affirm Mediscribes as the right choice at
Rideout Health!
ezMediscribes delivers guaranteed turnaround time and accuracy while ensuring a seamless transition.
Ready to discover how our
medical transcriptions services

can improve your workflow while saving your organization money?