Medical Transcription Services for Physicians

$50 Per Physician Per Month

Get 99.5%+ Quality and Guaranteed Turnaround time backed by the best Customer Support in the industry from one of the most trusted medical transcription service provider. With Mediscribes Medical Transcription Services reduce your existing costs by up to 50%.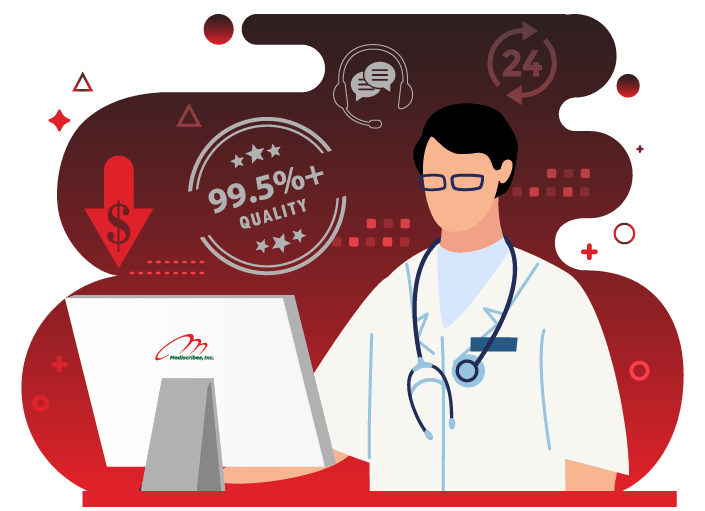 Transcription Services
Our catalog includes medical transcription, editing, dictation, and Onsite/virtual scribe services in the United States. Since 2004, we are continuously assisting physicians with HIPAA compliant and cloud-based technology designed to create quality reporting and provide rapid turnaround time without interrupting our customers' workflows.
Speech Recognition
Secure front-end SR solution that lets physicians dictate irrespective of device. With PCI-DSS compliant security and transcription supported workflow, SayIt is designed to provide maximum flexibility. Mediscribes with SayIt works on most of the EHR/EMR applications, platforms, and devices out there.
Scribe Services
Recently added to our services offerings. Mediscribes provides On-site & Virtual Scribing Services to Physician Practices nationwide. Listening to your clinical encounters and entering the patient's health information into your EMR. Allows physicians to dedicate 100% attention to the patient encounter, while significantly reducing your burden of EMR data entry.
Insertion Services
Our chart insertion services to physician practices that can not build an interface with their EMR/EHR system. Our trained & experienced staff logs in to your system via secure VPN and enter the transcribed medical record in the desired format. Our goal is to reduce your time spent on manual data entry work on the computer that enables you to see more patients a day.
Printing Services
Mediscribes also provides Document Printing Services. Print using Mediscribe's easy-to-use automatic and manual print functions. Customize which printer(s) you want to print to, and distribute reports based on location, work type, or physician. Our system automatically alerts physicians about reports that have been printed using the display legend on the ezDocPortal platform.
Faxing Services
Mediscribes allows MTs to get reports to physicians easily. Our medical transcription platform allows Physicians to set criteria-based faxing so reports are distributed to specific locations, physicians, service lines, or dedicated fax numbers. Physicians will know whenever a report has been faxed thanks to an alert on the ezDocPortal application.
Your Sign Up
Package Explained:
600 Lines of Transcription (1 line = 65 characters including spaces)
1-800 toll free line to dictate
Access to Dictation Mobile Application (iPhone Only)
Access to Mediscribes DocPortal to manage dictation & documents
24 x 7 x 365 Live Customer Support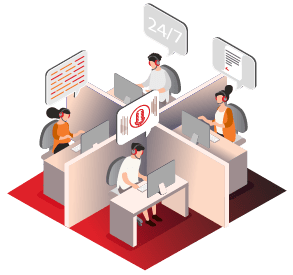 Mediscribes
Brand Promise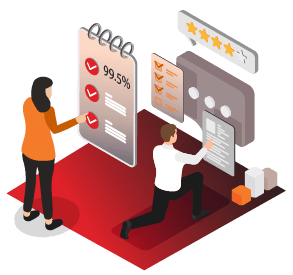 Guaranteed Quality & Turnaround Time, OR Report is Free!
Mediscribes delivers accurate reports for more than 99.5% of the time within the turnaround time (TAT) set by our customers. If we don't, we credit your account – it's that simple. Our Quality auditing and the feedback loop created using Six-Sigma principles allow us to monitor the quality performance of our transcriptionists. Periodic reporting and charting help us ensure that our products and services are in line with our Brand Promise and customer satisfaction.
Ready to discover how our
medical transcriptions services

can improve your workflow while saving your organization money?